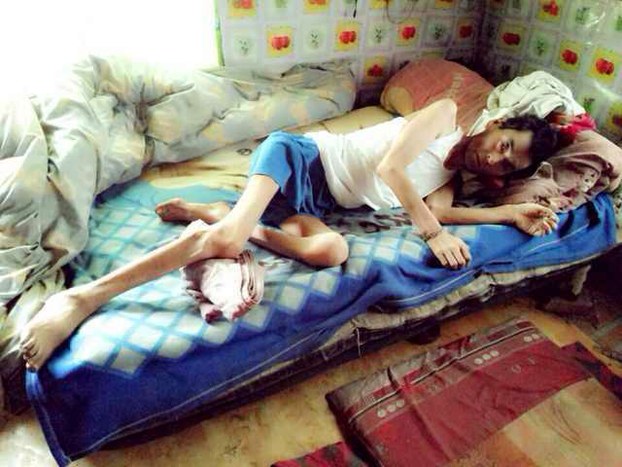 A Tibetan protester who was arrested for taking part in a pro-Tibet march has died. Released on "medical parole" after years of torture, the man's health continued to decline until he died Mar. 1.
Lobsang, 43 was arrested May 5, 2010. Chinese police charged that Lobsang had been the leader of the 2008 Machu Protest–which lasted three days and in which 12 Tibetans were killed when Chinese military police opened fire at over 2000 people who were marching and calling for Tibet's independence.
Several Tibetans were arrested and charged with "spear-heading" the Machu protests.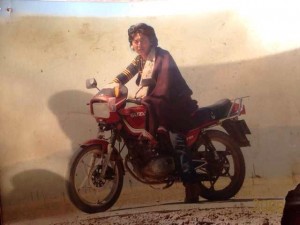 Lobsang was held for five months before being sentenced to 10 years prison for participating in the protest.
Lobsang was released last year on what Chinese officials call "medical parole."
"The Chinese police and prison authorities brutally tortured him in detention and in prison. He suffered death-threatening injuries as a result. Since the authorities feared that he might die in prison, they decided to release him on medical parole, before he was to complete his full sentence. He was released on 27 October 2013," said a source who is in contact with Tibetans involved.
"He was literally reduced to skin and bones. He could not walk. He could not eat or drink. He could not even utter a single word," said the source.
A note written by Lobsang while imprisoned Sept. 28, 2012, translated by the Tibetan Centre for Human Rights and Democracy.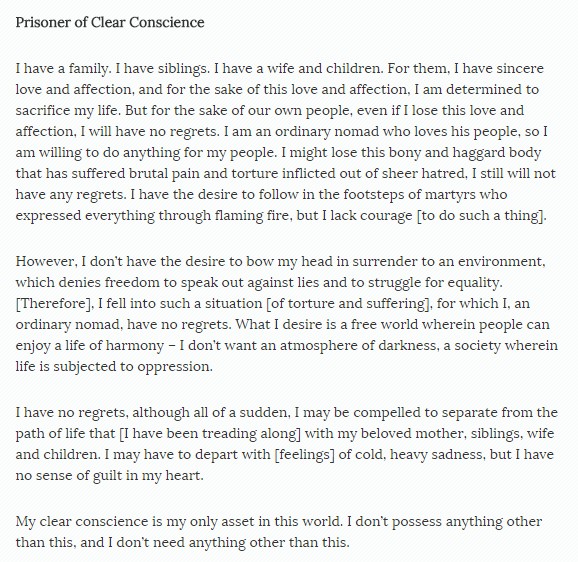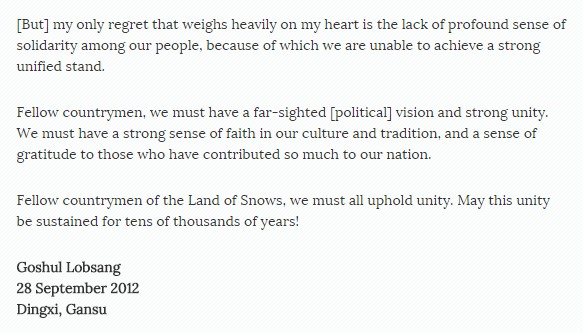 By Day Blakely Donaldson
Photos: Tibetan Centre for Human Rights and Democracy