The US Consul General in St Petersberg, Bruce Turner, a career member of the Senior Foreign Service who served in Russia and Afghanistan as Director of International Narcotics and Law Enforcement affairs, has published a collection of poems in anticipation of the end of his work in Russia.
Turner regretfully admitted that it was hard to leave Russia.
The collection of 65 poems, "In Petersburg in Black and White," is inspired by life in the northern capital during the three years of Turner's residence. "The Consul General often accompanied blog entries with his own poems, and they entered into the collection," said representatives of the embassy.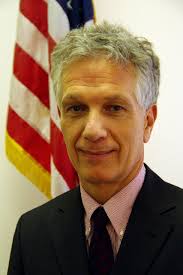 In addition to writing of his experience of Petersberg, the poems also describe Kaliningrad, Sestrorezk, Ladoga lake, and Karelia. There is a poem called "Gagarin" and one called "Aurora."
On Kaliningrad, in a poem titled "The Croquet Pitch," Turner writes, "Whether the city of Kaliningrad or what once was Koenigsberg should truly be part of Russia/ or returned to Prussia involves so much more than the addition of a letter for European history…"
The collection begins with "Just Arrived" and ends with "Farewell."
The arrival is described,
"in a city once renowned for spying,

during the weekend we spent hours
wandering the st. petersburg streets
and ventured deep into the beating

heart of russia's former imperial
lairs seeking to uncover some of
its secrets in the late october air-

and wherever we walked we were
pleased that no one stopped to turn
or stare or appeared at all to care

in what direction our footsteps were
dropping or what with our gesture
we might be intending, with no one

contending there was anything at all
odd or postured, and we for our parts
never pretending that we were seeing

any places on a dare or were vying

to tease the fabled paranoid bear."
And at the close, Turner writes, "In leaving this land behind … we will remain most wistful about the Russian language and those whose chatter without any risk mingles in it easily, along with gracious hosts who lingered with us a moment or two and always ensured we felt welcomed, deceived us at times into believing we might one day even become one of them but in any event bequeathing to us memories that have bonded within us to be retained with fondness until all longing is gone, beyond us."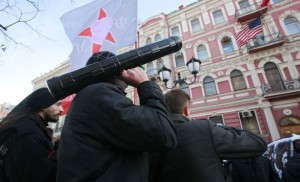 The collection was posted as a pdf. on the domain of the US State Department. Turner has no plans to publish the collection as a book at current time.
In addition to Russian, Turner is fluent in German and Grench, and he holds an MA and PHD in German literature.
Turner served in St Petersberg–the site of the original U.S. Mission to Russia, established in 1780–since 2011. Before that, he was stationed in Afghanistan as the head of international drug trafficing, and previously, Turner served as Director of the European and Eurasian Bureau's Office of Security and Political Affairs in the State Department, where he was responsible for NATO, the OSCE, NATO-Russia relations, and conventional arms control. He also had served in Paris, Moscow, Vienna at the U.S. Mission to the OSCE, Brussels at the U.S. Mission to NATO, and Ankara, Turkey. Turner also has worked in Washington, where he was involved in North Korean, German and Turkish affairs.
By Day Blakely Donaldson
US Consulate General in St Petersberg