YANGON, Myanmar – The NLD party committee has revoked the 2008 constitution on the grounds that it is not relevant for the federal democratic nation.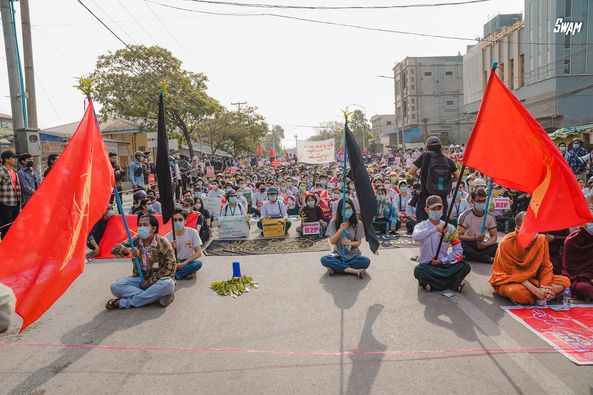 The CRPH was formed with elected representatives of the National League for Democracy as a parallel government in February following the military coup.
The objectives of the CRPH are to abolish dictatorship, revoke the 2008 constitution, reform the federal democratic nation and empower civilian government.
All military-opposition armed ethnic groups have expressed support for the CRPH, and thousands of protesters in Mandalay have called for revoking the 2008 constitution.
By Htay Win
Phto credit Aye Yarwaddy