YANGON, Myanmar – Giesecke Devrient has suspended the export of the raw materials used in printing Myanmar's notes, called Kyat, the company said in a statement.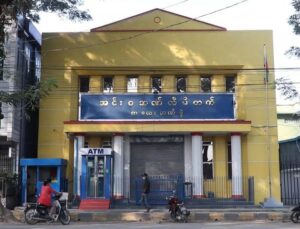 They decision was based on the military's violent crack down on anti-coup protesters throughout the country.
Giesecke Devrient exports paper and ink required for printing Myanmar notes.
"The German company has implemented a policy of CRPH, suspending export of the raw materials for printing money," U Tin Tun Naing, the acting minister of finance and commerce of the Committee Representing Pyidaungsu Hluttaw of the NLD party.
So far, the people in Yangon and some other areas have used ATM machines for withdrawal of money due to the closure of private banks in early February.
By Htay Win