The senses of the blind are beautifully and intriguingly captured in this series of photos taken by sightless Nepalese youths. Photo documentarian Sergey Stroitelev has created a photo project in Kathmandu unlike any other. The project was undertaken to give a new experience both to blind people, who seldom are asked to portray the visual world to sighted people, and to all the rest of us, here given a rare opportunity to appreciate the perspective of the blind–and to appreciate the gifts we have.
 –
The project was completed in late summer in Kathmandu, the capital of Nepal, in co-operation with the Association for Blind People. It involved 12 blind/partially sighted young people residing in the city.
The idea of the project was to give single-use cameras to the city's youth and ask them to take pictures of the things and people they wanted to see but could not because of their blindness. I always believed that the blind people have increased sensitivity to the environment around them and a rich inner world. By the means of photography I wanted to prove it.
I wanted participants to start feeling more confident in the things they were doing after taking part in this project. I was also sure that it was not necessary to have perfect vision to make good photographs, and to display this fact was the other aim of the initiative.
During the first meeting with the participants I distributed the cameras and conducted a small orientation class in order to explain to them how to use the cameras. I gave the young people a week to finish their rolls. After that, we met again and had a discussion about the experience they had. I collected the cameras for to develop the film. We all waited for the results with great impatience.
After four days of I finally got the images and I was astonished by them. The pictures of the participants displayed very simple things in quite an artistic manner–sky, trees, water, cityscapes, friends and family members–the things sighted people see every single day. However, we do not even think about the fact that some people are deprived of this opportunity. The images I had were full of sense and feeling.
Sometimes blind people are not understood by the sighted part of society, and are even discriminated against by it. The result of the project–brilliant images by the participants–should stand as testament that despite a disability to see, blind people are very sensitive and smart. They need support and assistance from the community to develop the talents they have. I also hope that after seeing the images sighted people will understand that they have a gift–to see–and they must cherish it.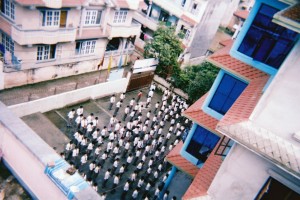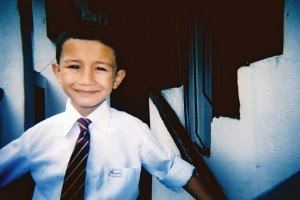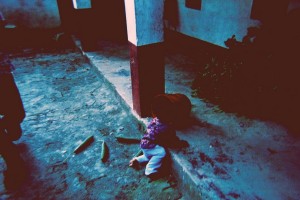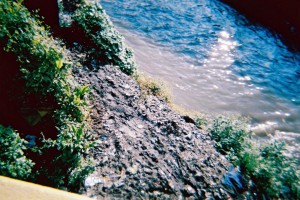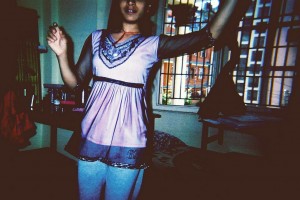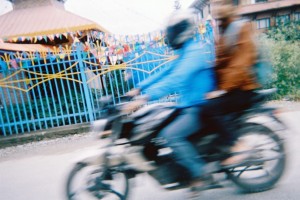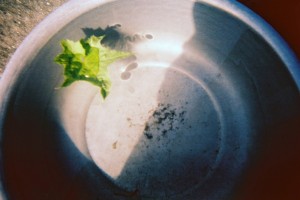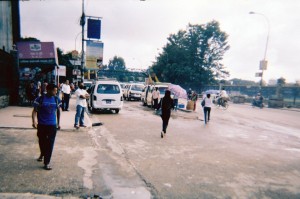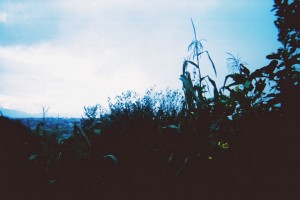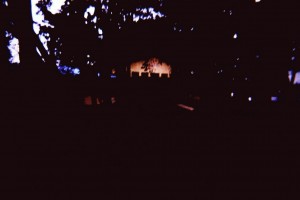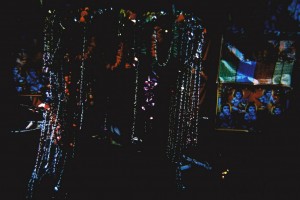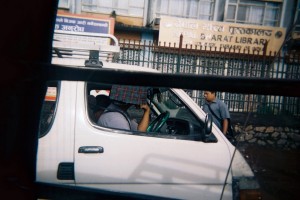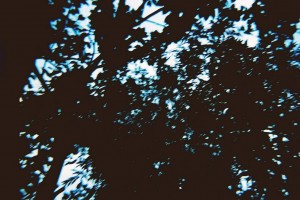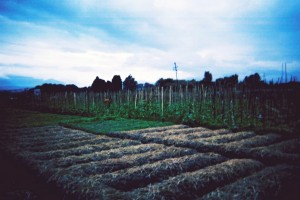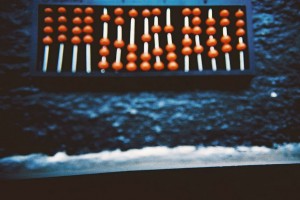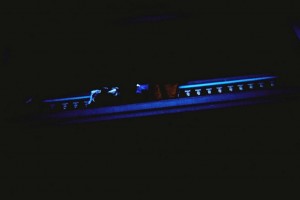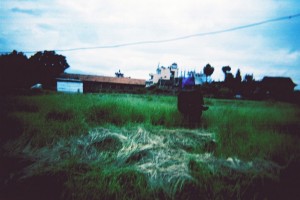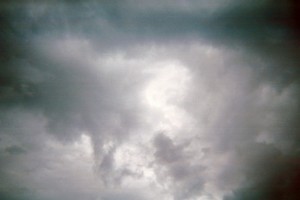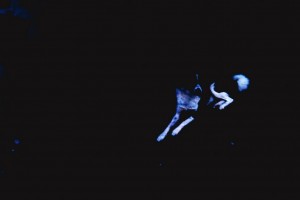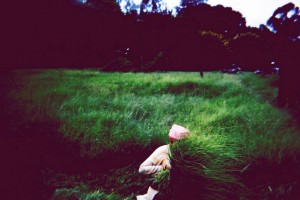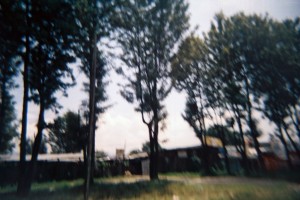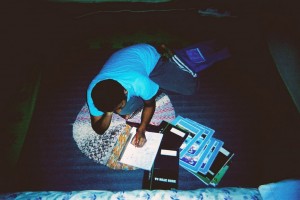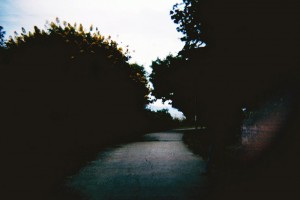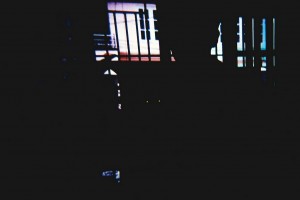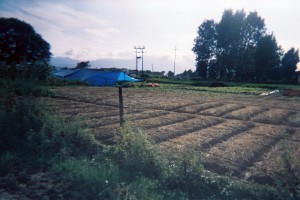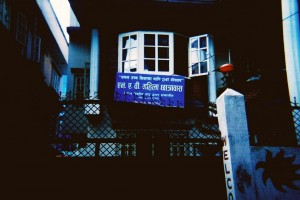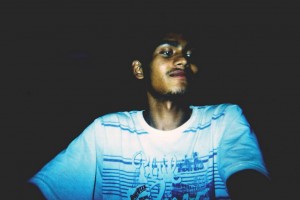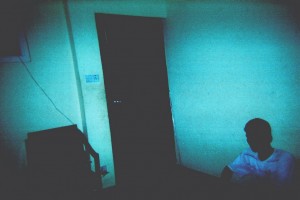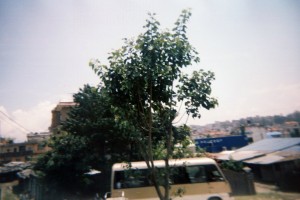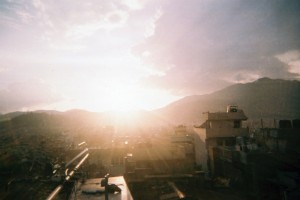 ---
Sergei Stroitelev was born in 1985 in Leningrad, Russia. He a documentary photographer working on long-term photography projects with a particular interest in human rights issues in Russia and Asia.
He is a graduate of Saint Petersburg School of Photojournalism, and is the winner of the a "Golden Mark" award for best diploma project for his work on the Maidan revolution in Ukraine, where he spent two months documenting the events.
He has also been awarded prizes including winner of Young Photographers of Russia Photofestival 2014 for the series of pictures from Maidan "Flashes,"  winner of Saint-Petersburg Photofestival 2014 for a series of pictures from Maidan "Flashes," winner of Fotoevolution Festival 2013 (Kostroma, Russia) in the "Reportage" category, finalist of Miami Street Photography Festival 2013, second place at RusArtPhoto Festial 2013 (Suzdal', Russia) in the "Portrait" category, and third place at Visible Features of the Era Photofestival 2013 in the "Life as an overcoming" category.
He has collaborated with numerous magazines including Life Force, VICE, Wall Street International magazine, Around the World, Russian Reporter, Neva Times, Lenta.ru, Colta.ru.
"I believe that photography can change the world for the best. By making documentary projects a photographer can raise awareness about social problems all around the world, accordingly giving knowledge to the individuals who are willing to help but do not know anything about particular issues. In this way we can together fight diseases, poverty and violence."
– Sergey Stroitelev
By Sergey Stroitelev
When political parties reverse their policy stance, their supporters immediately switch their opinions too
At least a significant portion of their supporters, according to U of Aarhus researchers.
When two competing political parties in Denmark reversed their policy stance on an issue — suddenly they both supported reducing unemployment benefits — their voters immediately moved their opinions by around 15% into line with their party.
The same thing happened when one of these parties shifted from opposing to supporting ending Denmark's early retirement.
The researchers were studying how public opinion is formed. Their recent paper sheds light on how much influence political parties have over their supporters, according to the researchers, who surveyed their panel of subjects in five successive waves between 2010 and 2011. They studied the same group of party supporters before, during and after a policy reversal.
"We can see that [the] welfare programs were actually quite popular … and many of the voters of the center-right party were in favor of these welfare programs," commented one of the researchers, Rune Slothuus. "Nevertheless, we can see that they reversed their opinion from supporting these welfare programs to opposing these welfare programs."
"I was surprised to see the parties appeared this powerful in shaping opinions," Slothuus said. "Our findings suggest that partisan leaders can indeed lead citizens' opinions in the real world, even in situations where the stakes are real and the economic consequences tangible."
The researchers pondered Western democracy in light of their findings: "If citizens just blindly follow their party without thinking much about it, that should lead to some concern about the mechanisms in our democracy. Because how can partisan elites represent citizens' views if the views of citizens are shaped by the very same elites who are supposed to represent them?"
The brain listens for things it is trying to predict
The brain interprets sounds as they contrast with its expectations; it recognizes patterns of sounds faster when they're in line with what it is predicting it will hear, but it only encodes sounds when they contrast with expectations, according to Technische U researchers.
The researchers showed this by monitoring the two principal nuclei of the subcortical pathway responsible for auditory processing: the inferior colliculus and the medial geniculate body, as their subjects listened to patterns of sounds which the researches modified so that sometimes they would hear an expected sound pattern, and other times something unexpected.
Source: Alejandro Tabas, Glad Mihai, Stefan Kiebel, Robert Trampel, Katharina von Kriegstein. Abstract rules drive adaptation in the subcortical sensory pathway. eLife, 2020; 9 DOI: 10.7554/eLife.64501
We have a particular way of understanding a room
When several research subjects were instructed to explore an empty room, and when they were instead seated in a chair and watched someone else explore the room, their brain waves followed a certain pattern, as recorded by a backpack hooked up to record their brain waves, eye movements, and paths. It didn't matter if they were walking or watching someone else, according to UC researchers led by Dr Matthias Stangl.
The researchers also tested what happened when subjects searched for a hidden spot, or watched someone else do so, and found that brain waves flowed more strongly when they had a goal and hunted for something.
Source: Matthias Stangl, Uros Topalovic, Cory S. Inman, Sonja Hiller, Diane Villaroman, Zahra M. Aghajan, Leonardo Christov-Moore, Nicholas R. Hasulak, Vikram R. Rao, Casey H. Halpern, Dawn Eliashiv, Itzhak Fried, Nanthia Suthana. Boundary-anchored neural mechanisms of location-encoding for self and others. Nature, 2020; DOI: 10.1038/s41586-020-03073-y
Extroverts and introverts use different vocabularies
Extroverts use 'positive emotion' and 'social process' words more often than introverts, according to new research conducted at Nanyang Technological U.
'Love,' 'happy,' and 'blessed' indicate pleasant emotions, and 'beautiful' and 'nice' indicate positivity or optimism, and are among the words found to be used more often by extroverts. So too are 'meet,' 'share,' and 'talk,' which are about socializing. Extroverts use personal pronouns — except 'I' — more too, another indication of sociability.
The correlation, however, was small, and the researchers think that stronger linguistic indicators need to be found to achieve their general goal, which is improving machine learning approaches to targeting consumer marketing.
Source: Jiayu Chen, Lin Qiu, Moon-Ho Ringo Ho. A meta-analysis of linguistic markers of extraversion: Positive emotion and social process words. Journal of Research in Personality, 2020; 89: 104035 DOI: 10.1016/j.jrp.2020.104035
WhatsApp is changing today - Users must give the app permission to send their private data to Facebook or lose account
WhatsApp was bought by Facebook in 2014, but has thrived while promoting itself as a privacy-respecting messaging app that now has 1.5b monthly active users. This week, though, WhatApp sent out an update to users' phones that they must 'consent' to a new policy or lose access.
Whatsapp will now share more of your data, including your IP address (your location) and phone number, your account registration information, your transaction data, and service-related data, interactions on WhatsApp, and other data collected based on your consent, with Facebook's other companies. Facebook has been working towards more closely integrating Facebook, WhatsApp, Instagram and Messenger.
Users who do not agree to 'consent' to the new policy will see their WhatsApp account become inaccessible until they do 'consent.' These accounts will remain dormant for 120 days after which they will be 'deleted.'
The biggest change to the user policy, which many people ignored and clicked 'agree' to, thinking it was just another unimportant app update message, now reads,
'We collect information about your activity on our Services, like service-related, diagnostic, and performance information. This includes information about your activity (including how you use our Services, your Services settings, how you interact with others using our Services (including when you interact with a business), and the time, frequency, and duration of your activities and interactions), log files, and diagnostic, crash, website, and performance logs and reports. This also includes information about when you registered to use our Services; the features you use like our messaging, calling, Status, groups (including group name, group picture, group description), payments or business features; profile photo, "about" information; whether you are online, when you last used our Services (your "last seen"); and when you last updated your "about" information.'
Notably, Elon Musk tweeted on the news, saying that WhatsApp users should switch to Signal, one of several popular privacy-focused messaging apps similar to WhatsApp.
The data sharing policy change doesn't affect people in Europe due to GDPR data protection regulations.