Afghanistan produces 90 percent of the worlds opium–which becomes heroin–and, although the crop is illegal in the country, it remains the main product of agriculture in large regions, especially in the south. Production in 2013 surpassed its previous record, which was set in 2010.
The UN estimates that Afghanistan has produced almost $3 billion worth of opium products in 2013. In 2012, the number was $2 billion–an increase of roughly 66 Percent.
On Tuesday, John Sopko, the special inspector general for Afghan reconstruction–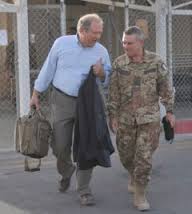 the watchdog of US spending in the country–informed Congress that the trade was poisoning the Afghan financial sector, inflaming corruption, contributing to the success of Taliban insurgents and criminal networks, and threatened to damage progress America has made in its efforts to improve health, education and government in Afghanistan. The problems associated with the opium trade also make it harder for aid workers to work–hampering rebuilding and oversight programs.
By Cheryl Bretton