After investigating the eating habits of thousands of Americans, one factor was found to account for a significant difference in the healthiness of Americans: cooking meals at home. In a recent study from Johns Hopkins Center for a Livable Future, people who cooked meals at home were found to eat consume fewer calories, fat, sugar and carbohydrates.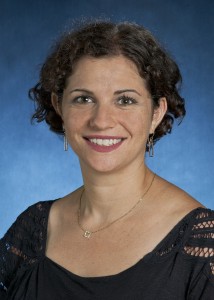 "A difference of 150 calories per day over time can make a significant difference in dietary intake and health," Julia Wolfson, MPP, PhD Candidate Johns Hopkins Bloomberg School of Public Health, Johns Hopkins Center for a Livable Future-Lerner Fellow, and one of the authors of the study, told The Speaker.
And a difference of 150 calories per day was the finding. After analyzing data from over 9,000 participants aged 20 and older, the researchers found that when adults who cooked dinner once or less a week were compared with adults who cooked six to seven times a week, the people who cooked at home were eating a lot healthier. Those who cooked at home consumed 2,164 calories, 81 grams of fat and 119 grams of suger on average daily, while those who more often ate out consumed an average of 2,301 calories, 84 grams of fat and 135 grams of sugar.
"This difference indicates that a person who starts cooking more does not need to make drastic changes to their diet in order to see a beneficial impact, Wolfson told us. "These results show that just the act of cooking more frequently is associated with reduced intake of calories, fat, sugar and carbohydrates."
The researchers also made other significant findings. Blacks were found to be more likely than whites to live in households where there was less home cooking, and individuals who worked over 35 hours per week outside the home were also found to cook less often at home.
"There are very real barriers to frequent cooking," explained Wolfson. "Time constraints, cost of ingredients, resources and equipment to cook, and lack of access to fresh, healthy, and affordable ingredients. These barriers are more likely to impact lower-income populations, who… are more likely to be black."
Americans are familiar with the 40 hour work week associated with full-time employment, but recent polls have found that full-time workers in the US actually work an average of 47 hours per week–and 40 percent of full-time workers work over 50 hours per week.
"Long work hours, inflexible schedules definitely make cooking very frequently more difficult for many people," Wolfson told us. "Because encouraging more cooking at home has the potential to have a positive impact on obesity rates and diet quality, we need to find ways to support more frequent cooking at home. However, for those individuals for whom cooking at home is not feasible, we also need to invest in ways to make eating healthfully outside the home easier and more affordable.
"The most important takeaway is that more frequent cooking at home is associated with a healthier diet, regardless of whether one is trying to lose weight. If a person starts cooking more meals at home, they will be eating healthier by default."
The report, "Is cooking at home associated with better diet quality or weight-loss intention?" was authored by Julia A. Wolfson and Dr Sara N. Bleich, an associate professor in the Department of Health Policy and Management at the Bloomberg School, was supported by the National Heart, Lung, and Blood Institute, and was published in the journal Public Health Nutrition.
By Heidi Woolf
Photo: Ryan McVay