Amsterdam-based advertising agency Lemz created a CG 10-year old to enter chatrooms and collect 1,000 identities of participants in a form of child sex tourism called webcam child sex tourism. The advertising team spent 10 weeks of 10-hour days hunting for predators. This week, the children's charity Terre des Hommes, which was partly responsible for the Sweetie campaign, won the Cannes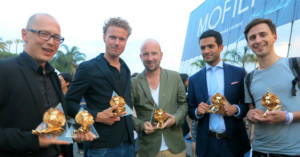 Lions Festival of Creativity for the project.
Sweetie is a computer model who looks and moves like a real girl, according to Lemz. Sweetie is animated by capturing the movements of a real person with a camera and motion sensors and applying them to the model. Every movement the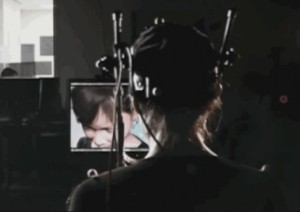 real person makes–down to blinking–is replicated in Sweetie. "Men think she's sitting in front of a webcam in the Philippines, but she's actually operated by Terre des Hommes from a warehouse in the capital of the Netherlands, Amsterdam. While Sweetie is chatting we track down the men."

"As a marketer, the model I used to understand this problem was one of supply and demand," said Lemz's Mark Woerde. "It was clear to me that the demand-side needed to be stopped in order to stop growth of the 'supply' of child victims."
Lemz began researching online predators before they conceived of Sweetie. The team went online after reading an article about webcam child sex tourism. The team entered a random chatroom and claimed to be an adult male from Holland.
An 8-year-old Filipino boy contacted them and "almost immediately offered to take off his clothes if [Woerde] sent him some money." Woerde immediately closed his laptop and cried, he later said.
After days thinking about the Filipino boy she had encountered, Woerde decided to imitate that child to catch predators in the act and convince them to identify themselves. "We would turn the vulnerability of these children into a weapon against their abusers," stated Woerde.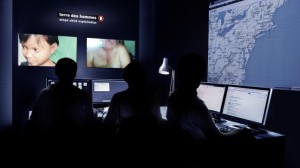 Lemz's art directors worked with artists and animators at Motek Entertainment and Brekel 3D to create Sweetie. Four Lemz staff members then spent 10 weeks of 10-hour days in chatrooms as Sweetie, collecting names, locations and webcam footage until 1,000 such predators were netted.
The predators netted by Sweetie resided in 71 countries and all but 1 were male.
Lemz then delivered their research to Interpol as evidence. Lemz also began a global PR campaign.
Woerde said that she hoped the "campaign has also shown people in all creative industries, including advertising, that the world needs their skills and gifts to solve real global problems."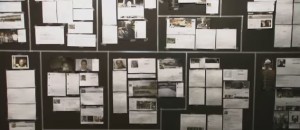 "If catching them is so easy webcam child sex tourism can be stopped," claimed Lemz in their promotional video. "What we need now is pro-active policing… If we can trace 1,000 men in two months, police forces can trace more than 100,000 in a year."
Stop webcam child sex tourism! Lemz PR Campaign to Catch Online Webcam Child Sex Predators
By Heidi Woolf