Whose art is worth more? The ordinary painter who just took up the craft or the authentic artist who has spent 20 years working at it and believes he will paint until he dies? According to a new joint marketing study, women and men judge the value of art differently, and how an artist is presented could have a significant effect on how much of the $65bn worldwide art market he or she will claim.
The research looked at the responses of 518 subjects–male and female–to two unfamiliar paintings which were each accompanied by a fabricated artist biography. Some participants read a biography that described the artist as an ordinary painter who only recently took up art. Other participants read a biography that described a much more authentic painter.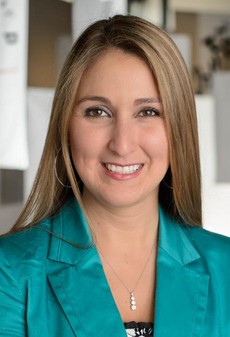 "The more authentic artist was described as having been painting for over 20 years and believes they will paint 'until he dies,'" Stephanie Mangus, assistant professor in MSU's Broad College of Business and an author of the report, told The Speaker.
Both male and female subjects were found to be more willing to buy the more authentic artist's work and to pay a higher price for that work.
However, males were much more likely to base their decisions on the artist's "brand" than females, according to the research.
Women were more likely to "go through a complicated process of actually evaluating the artwork," the researchers found.
"Regarding the complicated process," Mangus explained to us, "women rely more heavily on the attitude they form toward the art itself, even if they are not an art expert, when determining their behavioral intentions toward the art (purchase and purchase price). Women rely more strongly than men on their own judgments of the actual piece of artwork. Men, in contrast, place more emphasis on the attitude they develop toward the artist when making these same downstream decisions related to purchase and price."
The research has several implications, for both business and the everyday art viewer, Mangus told us.
"On the management/business side, we would like the folks that manage artists and other creative sorts (and even brands) to understand that authenticity is important to consumers. Consistency between an artist's authentic 'story' and the image/brand they present to the outside world factors into how consumers judge them and their work. Ultimately, whether or not artists make any money off of consumers is partially a function of their authenticity and ability to convey it.
"On the consumer side, it's a nice note to the non-connoisseur that they can still make evaluations of art and not shy away from making these types of decisions."
The findings may extend to other creator-based product industries as well, such as clothing, shoe, jewelry and restaurant and food industries.
"While designers and chefs oftentimes operate in the background, this research suggests that more emphatically communicating their passion and commitment to their craft could significantly benefit that brand's image and sales," the team found.
The report may also help to fill in the dearth of consumer research relating to the steadily growing art market, according to Mangus, which has outperformed the equities market during the past 10 years of growth.
"For the average person trying to purchase art, knowing something about the artist–and knowing that the artist is authentic–can reduce the risk of buying a worthless piece," Mangus stated. "All consumers in the study, but especially men, evaluated art with a strong emphasis on how motivated and passionate the artist was. So if you're an artist or if you're managing an artist, developing that human brand–getting the message across that you're authentic–becomes essential."
The report was authored by Julie Guidry Moulard from Louisiana Tech University, Dan Hamilton Rice from Louisiana State University and Carolyn Popp Garrity from Birmingham-Southern College, in addition to Mangus, and was published in Psychology & Marketing.
By Joseph Reight