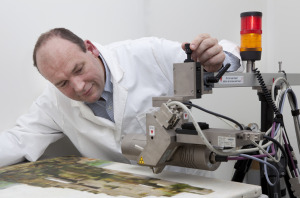 Have you ever wondered about fake art and the authenticators who can tell the difference between real and fake?
In this article, world-renowned art authenticator Dr Kilian Anheuser of Geneva's Fine Arts Expert Institute (FAEI) explains the problem of art fakes in the $60bn yearly art market, what types of paintings are more often forged or faked, the fate of paintings that cannot be authenticated, the ongoing duel between art faker and art authenticator, and the means and methods by which authenticators discover whether a painting is real or not.
Some of this information may surprise you–the questions are not as simple as they might at first seem.
---
Fakes are certainly a major problem for the art market today, but the real issues cannot be reduced to a simple question like "Is it a fake or not?"
Most paintings have undergone considerable changes during successive cleaning and conservation campaigns which are perfectly normal even for late 19th/early 20th century "modern" art, now already more than a hundred years old.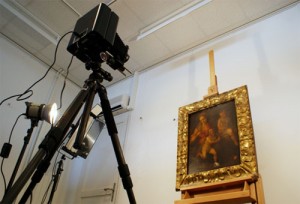 Any earlier paintings, such as the old masters with extremely high market values, you will never ever find in their original state. Some of these, discovered in very poor condition, would effectively be re-painted by a skilled conservator on their original support, with just traces of the original paint layer remaining.
Should this be called a fake or an example of outstanding restoration?
Anyway, we feel a potential buyer ought to know what exactly he will get for his money.
With the old masters there is also the issue of historic copies–often of high quality and by skilled period artists–or multiple workshop copies. Pre-modern workshops were enterprises with apprentices and employees, not studios where an inspired artist worked on his own. Art historians know about these issues, many investors in art do not.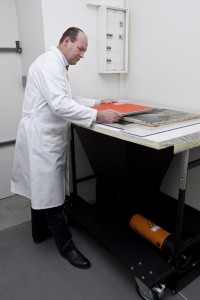 There are of course outright fakes.
We get to see many of them, and we are certainly more aware of the situation than many others. Money always attracts shady characters, and there is plenty of money in the art market. It is difficult to set a starting point. Ten years ago or twenty, whatever, but the trend is clear and will continue for as long as there is money to be made. At present, only a small minority of collectors, art dealers and investors protect themselves through a proper scientific expertise before a purchase. All too often in the past, and often enough still at present, a painting on which doubts have been cast will simply be sold on to someone unaware or willing to take a gamble. Otherwise, if the authenticity of a work of art is never questioned because for all parties concerned it is convenient not to know, the painting will retain its market value, be it fake or genuine. Such are the economics of the art market.
Money is the incentive for most art forgeries.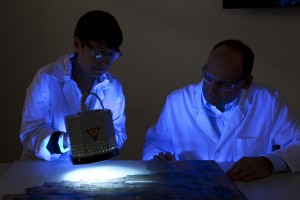 Other motivations such as personal revenge are relatively rare. This means that for a forger or an unscrupulous restorer the ratio between effort and prospective gain must remain interesting. Old masters with their sophisticated painting techniques and historic materials difficult to obtain are relatively rarely outright fakes. In this sector you'd rather find concealed restorations to "improve" the looks of a painting, or to get a prestigious attribution accepted.
Modern art is more likely to be faked outright.
Yes, forgers do know about scientific techniques and historic working practices. Never underestimate your opponents. Most (exept for those who simply cannot be bothered as someone is always likely to buy their painting eyes shut because they cannot resist a tempting bargain) do try to avoid beginner's mistakes as far as pigments are concerned, and they would also focus for example on lesser known artists who still sell for good money but where a potential buyer is less likely to demand a sound scientific expertise than for a premium painting.
A serious scientific authentification laboratory does not simply carry out isolated tests.
What we and also our colleagues in museum laboratories and elsewhere do is to look for inconsistencies between materials, techniques and known workshop practices. Even if physico-chemical analysis brings up no anachronistic elements as such, meaning that in principle all the materials and techniques were available and in use at the time in question, the painting techniques and materals may still not match what is known about a painter's working habits, known from historic sources or other technological studies. To make the most of the analytical results, these cannot therefore be interpreted in isolation but must always be discussed in their historic and art historical context.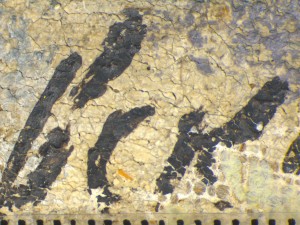 Herein lies the difference between a typical university scientist competent in the use of his analytical methods who may come up with a correct analytical result but will be unable to tell you more, and a specialized paintings authentication laboratory who will know the crucial questions to be asked, and who will be able to interpret the results to work out the answers.
These laboratories bring together different competences such as conservation scientists, technical art historians and conservators, each of whom is able to contribute complementing observations from their own specialty background. At FAEI, for example, we are a scientific team of two chemists-cum-art historians, each with some 20 years experience in the scientific analysis of works of art, an imaging specialist and a qualified paintings conservator. Similar competences can be found in museum laboratories (most countries have at least one major museum equipped with a scientific laboratory, in the UK for paintings this would be for example the National Gallery in London, in the US there are several such as the Chicago Institute of Art, the National Gallery in Washington DC, or the Getty Conservation Institute in L.A.). However, these would not normally take on work for private clients, which is where laboratories like ours come in, providing services to collectors, art dealers, investors, and also to public institutions.
Guest article by Dr Kilian Anheuser
Photos: Dr Kilian Anheuser