A pre-sentence report submitted by US Attorneys against Tony Hernández, brother of current Honduran President Juan Orlando Hernández, describes the president participating firsthand in his brother's cocaine smuggling ring and taking bribes.
The president's brother was convicted of trafficking "multi-ton loads of cocaine" through Honduras by plane, boat, and helicopter and using government forces to secure drug shipments.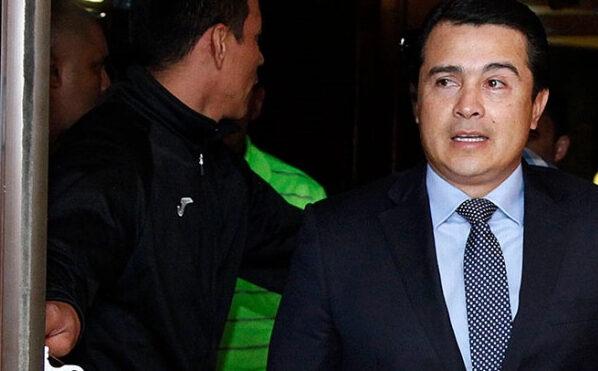 A statement by US Attorney Audrey Strauss says the convicted Hernandez is a "ruthless, powerful, and murderous cocaine trafficker" who "facilitated the shipment of large loads of cocaine by bribing Juan Orlando Hernández."
According to transcripts from trial closing arguments, US Attorneys charged that the defendant paid bribes to the president as recently as 2019,.and that the president "did not only want the cash, he wanted access to the defendant's cocaine."
It is unusual for US prosecutors to name sitting heads of government in criminal cases, but the president is named directly 58 times in court documents.
By Milan Sime Martinic