DURBAN, South Africa – For the first time in South African history, Khoi-San will be recognised officially and will now be able to serve in the national and provincial houses, as the Traditional and Khoi-San Leadership Act will come into effect April 1.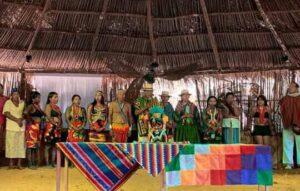 During his address at the opening of the National House of Traditional Leaders in parliament on Thursday, president Cyril Ramaphosa said, "The country's Khoi and San leaders will, after following the prescribed processes, for the first time enjoy official recognition and will serve in the national and provincial houses. This is a significant milestone."
While the contested act of acknowledging the independence and culture of the Khoi and San has been praised, South Africans have mixed feelings and have expressed themselves on social media.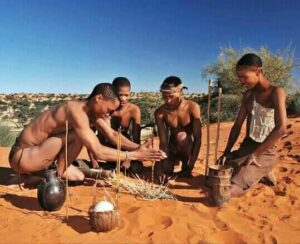 Magesh Makasi commented, "The sons and daughters of the soil. The people of Gqerbeha are very proud of you to be finally recognised," while Donald Tuck wrote, "Passed in time for elections." Another Facebook user, Duane Nicholas du Mont commented, "Took so long because the ANC only needed the Khoi vote now."
By Zakithi Dlamini