International Criminal Court judges found that the court has jurisdiction over the Palestinian territories because Palestine had been granted membership to the tribunal's founding treaty.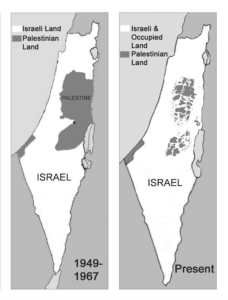 The decision refers to the territories without attempting to say anything about the question of Palestinian statehood or national borders. The ICC's jurisdiction, the judges found, extends to Gaza and the West Bank, including East Jerusalem–territories occupied by Israel since 1967.
The finding may lead to the ICC taking up war crimes cases against the Israeli Defense Forces and armed Palestinian groups such as Hamas, according to ICC Prosecutor Fatou Bensouda.
In response, Netanyahu issued a televised message where he said that "When the ICC investigates Israel for fake war crimes, this is pure antisemitism." He said Israel was defending itself against terrorists, and pointed to dictatorships in Iran and Syria "who commit horrific atrocities almost daily" which the ICC "refuses to investigate."
The US also opposed the decision. Human Rights Watch, though, said it "finally offers victims of serious crimes some real hope for justice after a half century of impunity."