SEOUL, South Korea — North Korean defector Dong-Hyuk Shin has revealed photos of scars on his body, which he says were suffered in a prison camp in the hermit kingdom. Shin published the photos to his Facebook page last week after admitting to several inaccurate accounts in his autobiography in January.
Shin is famous for being the only survivor to have escaped from a North Korean political prison camp.
Between Feb.27 and Mar. 3, he posted photos to his Facebook page of scars and other marks on his ankles, back, left hand and fingers, which he says he received during his time in the camp.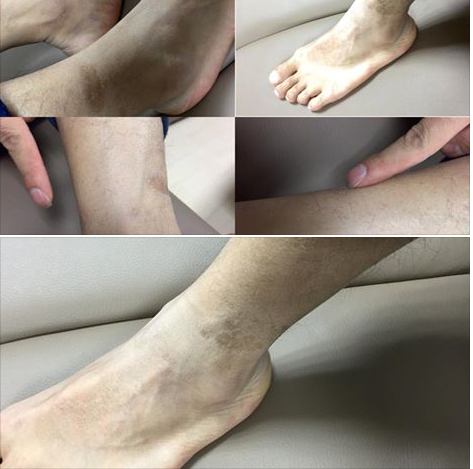 He wrote in the first post that he showed these wounds because he decided not to be afraid of fighting against North Korea any longer. He wrote that the scars on his ankles were received due to being handcuffed and hung upside down.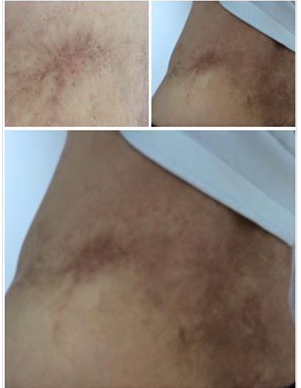 The following day, he continued to post photos, displaying his back, also burned from during torture. He added that, "I feel embarrassed to show such a photo and it's shameful. But I must reveal the evil of the dictator and his regime." Shin's reference to North Korea's leader as "the evil of the dictator" was notable, as such an utterance is an unthinkable remark for ordinary citizens of the secretive state.
In the last post, he concluded that, "If I don't share these photographs, I have no other way to explain how horrible and vicious the N. Korean regime is!" This message was accompanied by photos of his left hand and little finger, still bearing the aftereffects of mistreatment by prison guards.
The photos could support Shin's testimony about the violation of human rights in North Korea, regardless of the accuracy about "which prison camp" he was tortured in.
Shin acknowledged his inaccurate details in his autobiography, "Escape from Camp 14," in January. According to the book, he underwent torture in the most notorious political prison camp, no. 14, at the age of 13. He however later corrected this to say that it was in Camp 18, known to be less controlled, when he was 20 years old, after moving out of Camp 14 at age six.
The writer of the book and former Washington Post journalist Blaine Harden told the Washington Post that "he is still saying that all of this [torture] happened at different times and places." He added that Shin's confusion about experiences is totally understandable, as he has suffered from trauma for a long time.
Despite the controversy, Harden will not fix the story, because, he said, "Even the new disclosures in the revised forward may not reveal the whole truth."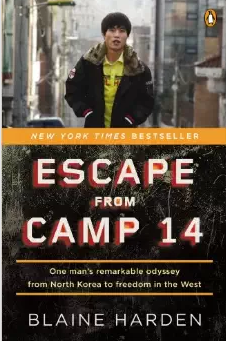 Shin made a public apology about the errors in his accounts on his Facebook page on Jan. 18. He also alluded to discontinuity in North Korea's human right campaign, writing that, "These will be my final words and this will likely be my first post."
He restarted activity on his social media page last February, and indicated his will was to keep it up until the day when the regime would be overthrown, amid continuous refutation of him from North Korean authorities.
North Korea has been strongly denying Shin's story and the existence of Camp 14. Its propaganda television channel Urimizokkiri produced a video, "Lie and Truth," at the end of October 2014, and showed interviews of his father and relatives who still remain in the country, in order to contradict Shin.
"We never lived in a so-called 'political prison camp'," his father said in the video. "You [Dong-Hyuk Shin] will regret forever if you don't come back to your country."
The video described Shin as a criminal who fled to South Korea to avoid punishment for his crime. Moreover it strongly blamed him for taking the initiative in fabricating the human rights situation in North Korea.
Who is Dong-Hyuk Shin?
His real name was In Gun Shin. He was born inside Camp 14. He made his escape from the prison camp in 2005. He arrived South Korea via China in August 2006 with the aid of a South Korean journalist. Later, he changed his first name to Dong-Hyuk, named after the journalist.
In 2013, he gave evidence of North Korea's human rights violations, based on his memoir in the prison camp, in front of the UN Commission of Inquiry.  He became a key witness who fostered calls for the North Korean government to be charged with crimes against humanity.
By EJ Monica Kim
Sources:
Photos:
Facebook page of Dong-Hyuck Shin