YANGON, Myanmar – The Myanmar military released 628 detainees from Insein prison Feb. 14, while people were conducting a nationwide silent strike, closing shops and businesses and staying at home.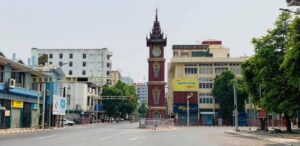 The detainees were taken to police stations on public buses, and released to go to their homes.
Since early February, the military has arrested politicians, journalists and protesters. According to a local source, the military arrested 2682 people and 2302 people were prosecuted after the military coup.
Even though the military has released some detainees, it still holds some key players of the NLD party.
By Htay Win
Photo credit VOM