Once the world's fourth-largest inland body of water, the Aral Sea is on the verge of extinction. Uzbekistan, which shares the lake with Kazakhstan, is calling on the international community to deal with the environmental catastrophe.
The Aral Sea is considered by some experts to be the worst man-made ecological catastrophe in history. The sea has been desiccated by Soviet irrigation projects that have used the lake's water indiscriminately since the 1960s.
Currently, the lake is reduced to a series of small water bodies, representing 10 percent of the original Aral Sea. The southern basin has completely evaporated.
Uzbek President Islam Karimov called for aid at an international conference of experts and donors.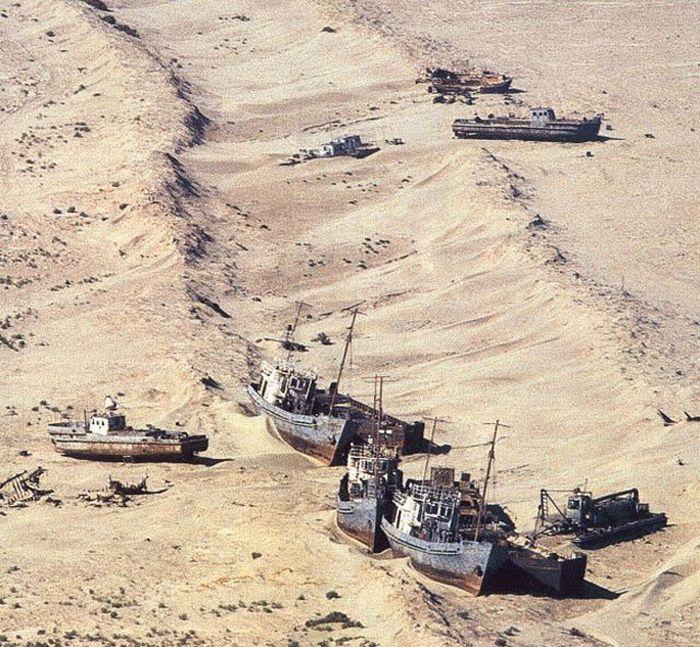 "The countries of the region do not have sufficient funds and logistical means to overcome the environmental, socio-economic and humanitarian his appeal," stated Karimov.
UN Secretary-General Ban Ki-moon recently commented on the problem, "Today the Aral Sea is on the verge of extinction. This loss will affect the lives of millions of people in Uzbekistan and abroad."
Notable among the humanitarian issues associated with the loss of the lake is massive amounts of pesticide-contaminated dust which are being blown from the seabed, affecting health.
International donors have recently pledge $3 billion towards mitigating the consequences of the Aral Sea catastrophe.
The money was raised at a fundraiser hosted by Deputy Prime Minister Rustam Azimov. The names of donors and the programs that would be funded were not offered.
The $3 billion is additional to the nearly $9 billion reported to have been donated since 2011.
By Andy Stern