A team of scientists at Essex University with a goal of providing an artificial blood substitute to hospitals and disaster areas around the world–and overcome the barriers that have stumped 25 years and $3 billion of global scientific and business investment–have made progress with a recent $2.5 million funding boon.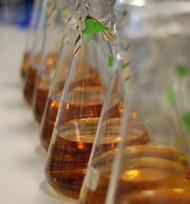 Overcoming several of blood storage's perpetual problems, the new blood is hoped to be stored at room temperature, last up to two years, and be available to all patients, regardless of blood type. Donated blood operations are also fraught with concerns about decreasing active donors worldwide and the challenges of distribution to locations where there is need, as well as purity and efficacy concerns.
The Heam02 project  is working on creating an artificial hemoglobin-based oxygen carrier (HBOC). Hemoglobin is the key protein in red blood cells that carries oxygen around our bodies. The protein is protected in the body by the red cell, and previous attempts to make HBOCs have failed because the artificial hemoglobins could not survive outside their protective natural environment.
Heam02's HBOC is detoxified by the body's own defenses. HaemO2 is engineering recombinant hemoglobin variants with enhanced electron transfer pathways, and the variants will be better able to detoxify the reactive high oxidation state iron and free radicals produced in extracellular haemoglobin under conditions of oxidative stress.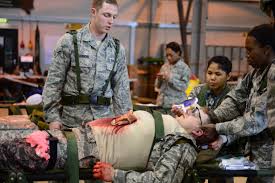 "It means we could overcome some of the inherent problems with transfusions as there would be no need for blood group typing and a longer shelf life means you are able to stockpile the supplies necessary for major disasters. It also offers the opportunity for routine transfusion support in ambulances or at remote inaccessible locations," explained Essex's Professor Chris Cooper, a biochemist and blood substitute expert.
Professor Cooper commented on the $2.5 Medical Research Council-funded Essex project, which was leaving US attempts by the wayside. "This is an exciting time for artificial blood research in Britain. This funding allows our team to take to first step on the road to bridging the gap between top class research and the commercialization of a product."
By Andy Stern