BELGRADE, Serbia — Happy are the ones who retain childhood for their entire life time, enough to believe in fairy tales. Emir Kusturica decided to share his fairy tale, and he struggled hard throughout his life to bring it closer to his audience. A famous director, author of "Sećaš li se Doli Bel," "Arizona dream," "Underground," and other movies, he is one of seven directors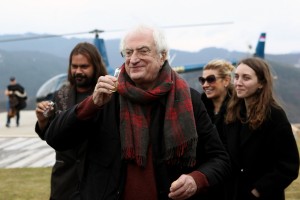 with two films that have won the Palme d'Or at the Cannes Film Festival. Once he said, "Every time I'm shooting a movie I want to kill myself. Because I don't see the light in the end of the tunnel."
The eighth Kustendorf film and music festival took place Jan. 21-26, 2015, and the festival might be the light waiting at the end of Kusturica's tunnel.
Kusturica has had a great influence on the seventh art with his movies. Many younger authors followed his approach and copied the surreal in their effort to allure the audience to dream and step into the movie scene.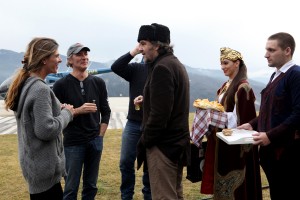 Kusturica continues with his wonders, so he built Drvengrad (Wooden City) in Mećavnik, Serbia. Drvengrad is a whole village made of natural materials, mainly wood and stone, creating a magical structure of traditional architecture and new artistic trends.
Drvengrad hovers between museum, large art exhibition and gastronomic venue. Along with the cinema, musical events are organized all over the place. On top of everything, a small and cute wooden church reminds us of the Russian way of building.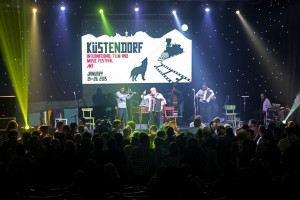 Starting in 2008, this place has hosted the Kustendorf movie and music festival, creating a chance for young directors and actors to meet their older and globally famous colleagues. Over the years, many eminent actors and directors have visited the festival; we will mention only few of them: Nikita Mikhalkov, Jim Jarmusch, Johnny Depp, Isabelle Huppert, Monica Belucci, Andrei Konchalowski, Alfonso Cuarón, Bertrand Tavernier…
The Kustendorf movie and music festival awards young authors with three eggs: Golden, Silver and a Bronze one. For 2015, the winners were:
The Golden Egg – Giacomo Abbruzzese for the film "Stella Maris;"
The Silver Egg – Marko Sopić for the film "The Bag;"
The Bronze Egg – Guðmundur Arnar Guðmundsson for the film "Whale Valley."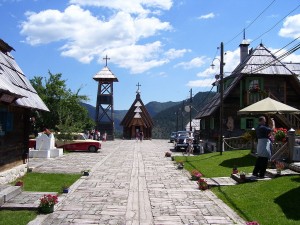 There is also an award handed out for films yet to be made…
The festival is unique for its surroundings. Amid hundred year old pine forests and clean rivers, a narrow-gauge railway passes through the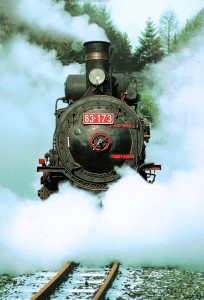 village of Mokra Gora (549 residents), just under Drvengrad. The railway was active from 1925 to 1974, connecting Belgrade with Adriatic Sea. Rebuilt in recent years, it is a tourist attraction now. Many visitors are here to experience the joy of the steam engine whistle and a cowboy-style coach. Unlike other parts of Serbian Railways, everything is in order here. The train starts when scheduled and arrives on time.The coach is clean, personnel dressed properly. Old train, old engine, new rails. A long time ago, this was a very convenient way to travel from Sarajevo to Belgrade. Now, another section of old railway has been reconstructed and will connect Višegrad with Kremna. The total length of the planned railway is around 50 kilometers. The entire area is 245 km away from Belgrade and another 136 from Sarajevo. Only half an hour away from Mecavnik, there are another two mountains, Tara and Zlatibor, both offering attractive tours and decent hotels.
And, in this picturesque and exciting area, Emir Kusturica created a unique hive, attracting others to come and contribute to this spring of creativity. Inactive in terms of politics, he is always ready to emphasize his anti-globalism and injustice towards small nations. We wish him many more festivals and bright light at the end of the tunnel.
By Miroslav Velimirovic