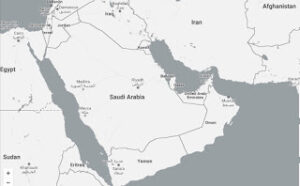 Saudi Arabia and other neighbors of Qatar have accused Qatar of supporting terrorism and embracing Iran, and have cut it off.
Diplomatic communications and air transport was halted. Embassies, borders, air space, and maritime access (40% of Qatar's food supplies come from Saudi Arabia by boat) were shut off.
It is considered a dramatic escalation to a longer-term issue in the region.
Qatar says they are not sponsoring terrorism, but the nation does regularly (and currently) host prominent extremists.
Analysts have called it "almost an Arab region Cold War.'
Kuwait is seen as trying to mediate a solution to the crisis, and if they do, citizens of Qatar might not be expelled from their neighboring countries.