Cross Canada charity runner Fast Eddy has made it to the East Coast — he ran from Vancouver Island to Cape Spear, Newfoundland, the most eastern point in North America, and is now on his way back to the West Coast.
The ultramarathoner started out in Victoria, British Columbia last March. He calls the journey his "There and Back Run" — and it has two charity causes, Alzheimer's and Breast Cancer," two medical conditions close to Fast Eddy.
Alzheimer's is something Fast Eddy's grandmother deals with. She helped raise the runner and gave him his nickname. Fast Eddy's birth name is Edward Dostaler. Breast cancer was a cause undertaken by Fast Eddy's former professor, Tom Owen, who taught at Thompson Rivers University before his death from lung cancer.
The run has already amounted to 10,000 kilometers one way. The way back will be twice as long.
"Now I'm basically running across Canada again but twice in one go," Fast Eddy told us.
In order to fit speaking engagements into the trip, Fast Eddy is running a leg, running back, and driving back again to his furthest point.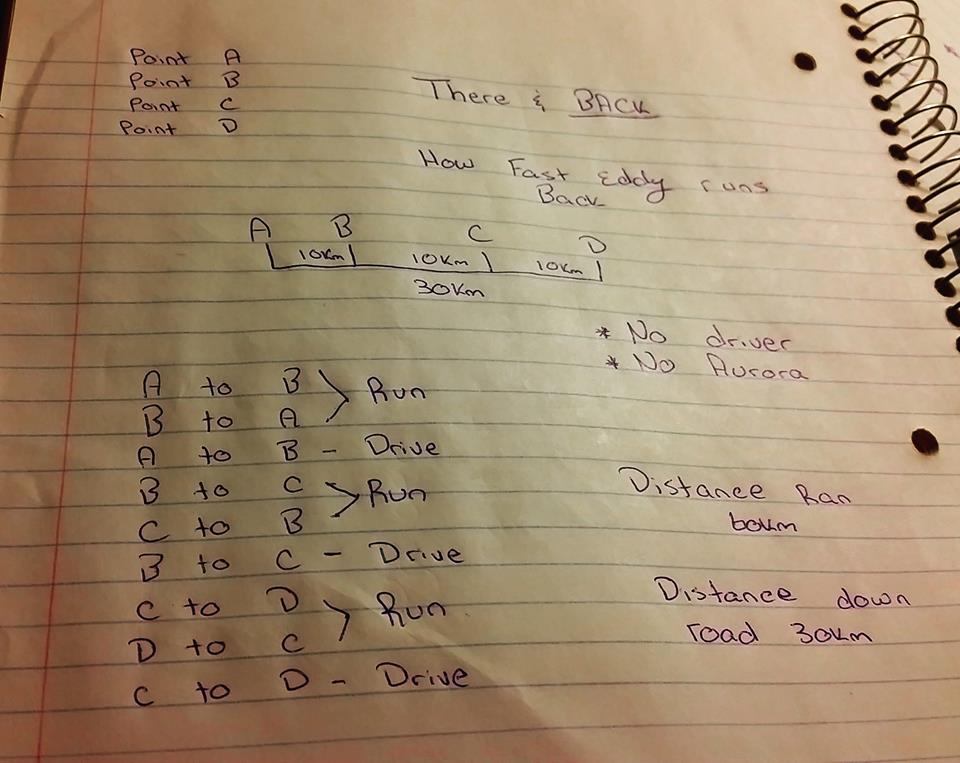 "It allows me to go to schools and do presentations and put the causes first," Fast Eddy said. Also, he is his own driver, so it is a practical method of juggling the tasks of running and driving the gear necessary for the trip.
Not only is Fast Eddy raising money for charity, but he's also speaking to students in Canada's school on such topics as saying "no" to bullying, believing in yourself, and persevering. The issues are ones personal to Fast Eddy, like the causes he is fundraising for. Bullying was something the activist faced in school — moving three times with his family because of it — and persevering is something he says he deals with every day.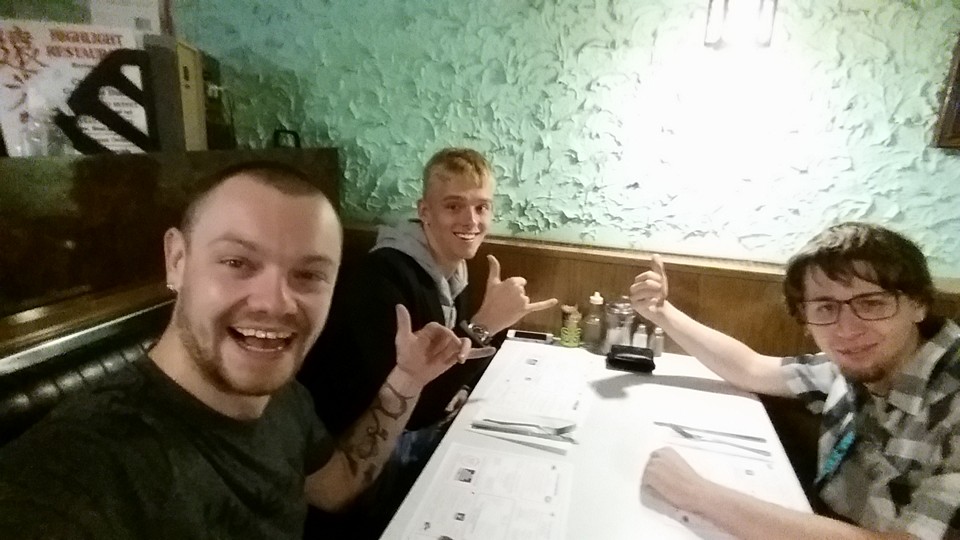 "Every morning you have to get up and face the mental challenge of your day," he tells the kids he speaks to. "The brain has to say, 'Nope, we're going to get up and get going.' Don't quit, just keep on moving."
Interesting "There and Back" Facts
– It takes 4,500 calories per day to fuel the body running as much as Fast Eddy runs
– It will take 28 pairs of shoes to make the complete "There and Back" journey (a pair of runners lasts approximately 700 kilometers)
– The cost will be around $25,000
– The total length of the trip will be 21,585 kilometers
Fast Eddy's webpage and Facebook page