DURBAN, South Africa – The South African Department of Sports has made R12 million available to support Caster Semenya with her appeal to the European Court of Human Rights (ECHR) .
Due to drug-hormone rule, the 800m world champion was not included in SA's provisional squad for the upcoming Tokyo Olympics, which is scheduled to get underway on July 23, and has taken the matter to ECHR.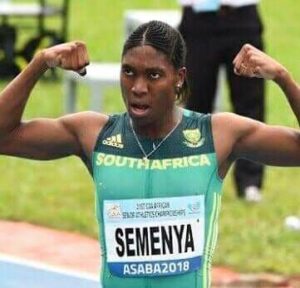 Semenya wants to overturn a World Athletics' rule on the regulation of hormones because the rule restricts her from competing professionally without taking testosterone reducing drugs.
The Minister of Sport, Nathi Mthethwa revealed that the department was approached by Athletics SA, requesting for financial resources, and R12 million was made available to help in her fight against testosterone ruling.
"The department had also been approached by the department of international relations and co-operation after they received a letter from the Commission for Gender Equality (CGE) which expressed interest in the matter and requested support from the government to co-ordinate solidarity against World Athletics Female Athletes Classifications Regulations," Mthethwa said.
By Zakithi Dlamini